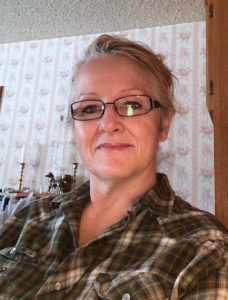 Presenter:
Mandy Botincan
Workshop:
Seasoned gardeners collect, over a lifetime…sometimes the strangest garden lore and wisdom. What might not work for one, might work for another. But "collect" they do! ( Even garden pests!) And one would never believe how much info…in a lifetime one could collect…along with a few hairy stories to make things interesting!
Be prepared to bring paper and pencil, as your fingers will be flying off the pages!
Bio: 
Mandy Botincan is owner/operator of Mandy's Greenhouse. Her family homesteaded is just outside of Ridgeville, Manitoba where she started her first garden carved out of a tall patch of brome grass, right across from her parent's garden, as she didn't want their purslane to infest her own.
She moved to Winnipeg. Bored with the postage stamp lot, she encouraged her family to move out to the country. There she acquired numerous fruit trees, multiple yard changes, lilies, roses, a huge heritage vegetable collection (1600!) and alpines! After 27 years (due to more growing pains) she sold the heritage side in Jan 2017. Alpines continue to run in her blood, collecting even more…stuffing them into every conceivable area.
Website:
Email: