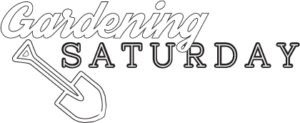 Vendor and Sponsor Registration Information
Payment terms
To secure your space, full payment is required with registration. Booths will not be reserved without full payment.
Make cheques payable to "Friends of Gardens Manitoba" and mail to:
Gardens Manitoba
c/o Judy Schwartz
951 Southwood Ave., Winnipeg, MB R3T 1J4
Payments due no later than March 16, 2019
Sign up as a Vendor or Exhibitor
2019 GS Vendor Application Form

Sign up as a Sponsor
2019 GS Sponsor and Ad package

Insurance
Vendors are encouraged to have a Certificate of Insurance issued by their insurance agent/broker (this certificate is generally available at no cost). The certificate would show that the vendor has General Liability Insurance for no less than $2,000,000.
If adding Gardening Saturday to your insurance policy, the following information is to be stated on the Certificate of Insurance:
Gardening Saturday
c/o Gardens Manitoba
(certificate holder)
March 29-30, 2019 (dates between move-in and move-out)