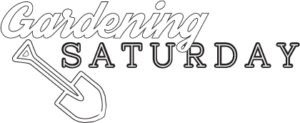 Vendor, Club and Non-profit Registration Information
Payment terms
To secure your space, full payment is required with registration.  Booths will not be reserved without full payment.
Make cheques payable to "Friends of Gardens Manitoba" and mail to:
Gardens Manitoba
c/o Judy Schwartz
951 Southwood Ave., Winnipeg, MB R3T 1J4
Early-bird payments due no later than February 28, 2018.
Sign up as an Vendor or Exhibitor
Register at: Gardening Saturday Vendor and Exhibitor Early Bird Registration
Editor Vendor_Exhibitor Application

Sign up as a Garden Organization
Register at: Gardening Saturday Garden Organization Early Bird Registration
Edited Garden Organization Application Form

Sign up as a Non-Profit Organization
Register at: Gardening Saturday Non-Profit Organization Early Bird Registration
Edited Not-For-Profit Application