Planting a Prairie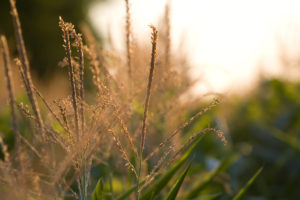 Presenter:
Lois Grieger
Workshop:
Come with a garden in mind that needs a bit of prairie. We will work through some steps to design the prairie in your yard.
Bio:
"Though I do not believe that a plant will spring up where no seed has been, I have great faith in a seed. Convince me that you have a seed there, and I am prepared to expect wonders." Henry David Thoreau Lois is a lifelong gardener and educator who is still learning the wonder of a seed.
Email:
Wild Medicine Foraging in Manitoba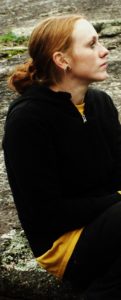 Presenter:
Brittany Bauer
Workshop:
Learn the basics of foraging for medicinal herbs in Manitoba, and how you can incorporate wild medicine into your life. Simple uses for many different plants will be given, as well as where you can find them, and how you should harvest them responsibly while respecting the ecosystem.
This workshop is presented again at 2:30 PM.
Bio:
Brittany Bauer is a mother, a student, and has her own small business making traditional herbal medicine. She has been working with plants since she was small, and learned much of my knowledge from her mother and her great-grandmother. She also incorporate Indian and Chinese medicine into her work
Email:
brittany.bauer@live.ca
Grow Your Own Mushrooms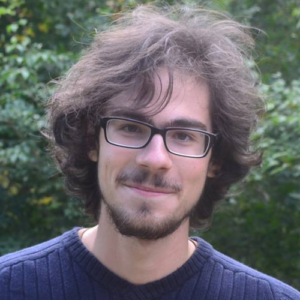 Presenter:
Tom Nagy
Workshop:
Join mushroom growing enthusiast Tom Nagy as he illustrates the basic techniques that you can use to cultivate delicious, gourmet mushrooms in your own backyard. Discover how you can creatively incorporate mushrooms into diverse flower beds, vegetable gardens, perennial plantings and forest gardens while also enriching your soil.
This workshop is presented again at 2:30 PM.
Bio:
Tom Nagy is an ecologist with a passion for botany and mycology who has worked as an organic farmer and field botanist. Tom advocates for a greater understanding of how we interact with nature by writing articles and conducting public programs discussing native plant communities, organic agriculture, mushroom cultivation and wild foraging.
Email:
Horticultural Entrepreneurs Panel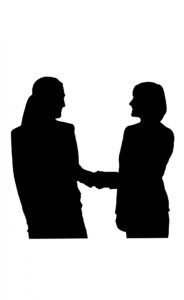 Discussion: From seed to success, growing prairie potential in the heart of the continent
Facilitator: Lynsey Sable – Writer/Activist/Prairie Grower
Panel:
Maryanne Bergmann – Flower farmer at The Garden Path Flowers
Kelly Leask – Manager, Prairie Originals
Terry Neufeld – Owner, Sweet Petals Farm
Kelly Tellier – Owner, Lily Stone Gardens
Bio:
Lynsey Sable is a writer, activist and homesteader living near Sandilands, Manitoba, on seven acres of tall grass prairie and wetlands called Broken Forest. She has raised heritage poultry, native plants, cut flowers and heirloom vegetables for ten years, and is committed to supporting women in their role of saving the planet as we enter the sixth mass extinction event.
Maryanne Bergmann – Gardening has been a passion of mine since as long as I can remember, and especially flowers. For over 20 years now, I have been flower farming together with my daughter. We live on a full working farm just south of Winnipeg, and our flower garden is a smaller part of the larger farm. We have just over 1 acre in flowers. We sell our flowers as cut flowers, and sell fresh cut flower bouquets at the St.Norbert Farmers Market, as well as some bulk flowers to florist shops. I have also designed many flowers for weddings over the years, using our locally grown flowers
Kelly Leask – Through working with native plants Kelly has developed an appreciation for the beauty, versatility, utility and importance of wildflowers and prairie grasses in natural settings and ornamental gardens. She is a seed saver, gardening educator, Master Composter and a member of the board of Gardens Manitoba and Manitoba Communities in Bloom.
Terry Neufeld – I'm a life-long flower enthusiast, Certified Prairie Horticulturalist, fascinated apiarist and, since 2017, proud owner of Sweet Petals Farm. Located just south of Winnipeg, we create one-of-a-kind flower arrangements, offer garden tours and bouquet-making workshops, do pop-up bouquet sales, and sell pure, raw honey straight from the farm! Check out our Facebook and Instagram for our latest news, events and gardening tips! Email us at sweetpetalsfarm@gmail.com for more info.
Kelly Tellier – Lily Stone Gardens is seasonal cut flower farm and year round floral design shop. We specialize in growing cut flowers for our own use as well as for other florists in Manitoba during Manitoba's seasonal months. Our passion is flowers from growing to designing!