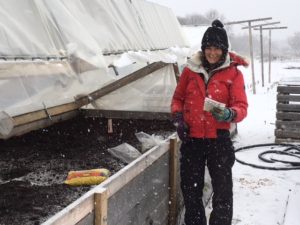 Presenter:
Tiffany Grenkow – Orchard steward: Sustainable South Osborne Community Commons. Guest Editor: The Prairie Garden- 2019 Growing food issue. Owner: Winnipeg Sweet Potato.
Workshop:
Make the most of the growing season by planning for a late harvest. Cold hardy vegetables love autumn and some even thrive in sweater weather. Learn to cultivate and harvest late season roots, tubers and amazing greens. Discussing my favourite plants and sharing simple tricks that help extend the season.
This workshop is presented again at 1 PM.
Bio:
Tiffany Grenkow is a self- taught urban farmer that produces specialty produce for local chefs and markets. As a volunteer steward and garden club instructor she enjoys experimenting and honing skills while practising permaculture in the SSOCC food forest.
Email: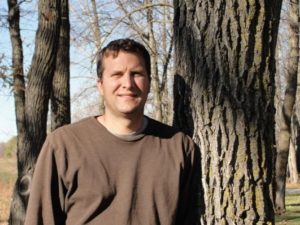 Presenter:
Dr. Philip Ronald
Workshop:
There are many exciting possibilities for prairie gardeners interested in
growing their own fruit in a backyard setting. Dr. Ronald will discuss how
to plan and maintain a home orchard, including cultivar selection and
cultural techniques he has learned through practical experience. Other
concepts to be presented include: the healing properties of "Super-fruits",
the value of edible ornamentals, and the possibilities for prairie fruit
products.
This workshop is presented again at 1 PM.
Bio:
Dr. Philip Ronald was raised in the Canadian prairies and educated in plant
breeding and horticulture at the University of Manitoba and University of
Saskatchewan. Philip presently divides his time between teaching
horticulture at the University of Manitoba, managing Riverbend Orchards, a
20 acre fruit farm and providing support to the research and marketing
programs at Jeffries Nurseries. He resides near Portage la Prairie with his
wife Karen and their children.
Presenter:
Heather Skrypnyk – Farm Operations Coordinator at FortWhyte Farms
Workshop:
Nothing is basic about biodynamics! It's a complex method of growing influenced by universal energy and expressed through a complex man. Come learn a brief history, breakdown the fundamental principles and discuss the farm/garden as an ecosystem.
This workshop is presented again at 1 PM.
Bio:
Heather is the Farm Operations Coordinator at FortWhyte Farms. She has a diploma in Ornamental Horticulture from Niagara Parks Commission School of Horticulture, and is a RedSeal certified landscape technician. Heather has interned and worked on Biodynamic farms internationally.
Website:
https://www.fortwhyte.org/fortwhytefarms/
Email: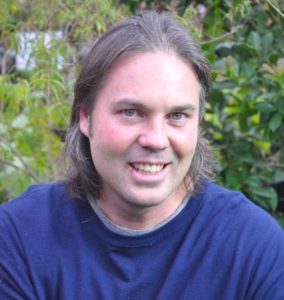 Presenter:
Dave Hanson – (co-owner) Sage Garden Greenhouses
Workshop:
Want to improve your green thumb chops? Whether you are a rookie grower or seasoned potter, gardening continually presents opportunities to learn new things that make the process more satisfying. Join Dave for this workshop dedicated to fine-tuning how you approach your garden, big or small!
This workshop is presented again at 1 PM.
Bio:
Dave Hanson is a Winnipeg based gardening educator, media personality, co-host of the Grow Guide Podcast and manager of Sage Garden Greenhouses. Dave specializes in organic gardening education, and loves growing… and chatting about… everything from herbs to houseplants.
Website:
Email: