Encouraging Local Pollinators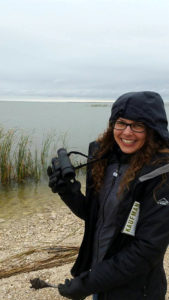 Presenter:
Sarah Semmler
Workshop:
Though we have over 800 species of bee in Canada, there are other insects that play a role in pollinating our crops and supporting our ecosystems. Get a general introduction to your local pollinators and discover how easy it is to provide the habitat they need year-round.
Bio:
Sarah Semmler studied entomology and prairie ecology, and now applies those interests to her role as Museum Director. She is the Secretary of the Entomological Society of Manitoba, a member of the Poweshiek Skipperling Canadian Recovery Group, and the Committee on the Status of Endangered Wildlife in Canada (COSEWIC) Arthropod Subcommittee.
Email:
Wild Medicine Foraging in Manitoba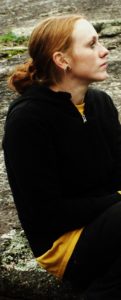 Presenter:
Brittany Bauer
Workshop:
Learn the basics of foraging for medicinal herbs in Manitoba, and how you can incorporate wild medicine into your life. Simple uses for many different plants will be given, as well as where you can find them, and how you should harvest them responsibly while respecting the ecosystem.
This workshop is previously presented at 11 AM.
Bio:
Brittany Bauer is a mother, a student, and has her own small business making traditional herbal medicine. She has been working with plants since she was small, and learned much of my knowledge from her mother and her great-grandmother. She also incorporate Indian and Chinese medicine into her work
Email:
brittany.bauer@live.ca
Grow Your Own Mushrooms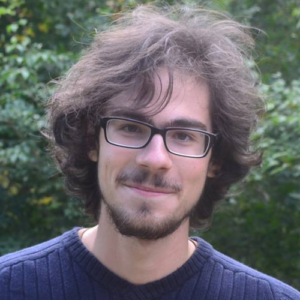 Presenter:
Tom Nagy
Workshop:
Join mushroom growing enthusiast Tom Nagy as he illustrates the basic techniques that you can use to cultivate delicious, gourmet mushrooms in your own backyard. Discover how you can creatively incorporate mushrooms into diverse flower beds, vegetable gardens, perennial plantings and forest gardens while also enriching your soil.
This workshop is previously presented at 11 AM.
Bio:
Tom Nagy is an ecologist with a passion for botany and mycology who has worked as an organic farmer and field botanist. Tom advocates for a greater understanding of how we interact with nature by writing articles and conducting public programs discussing native plant communities, organic agriculture, mushroom cultivation and wild foraging.
Email:
Growing Cannabis Panel

Discussion:
Medical Cannabis: Health, healing and happiness, demystifying Cannabis culture, uses and regulations
Facilitator: Mike Mailman – Gardens Manitoba Vice President
Panel:
Ryan Maione – Educator
Paul Martin – Registered Nurse
Rebecca Sokol – Student at Red River in the Horticulture and Greenspace management program
Discussion:
Medical Cannabis: Health, healing and happiness, demystifying Cannabis culture, uses and regulations
Bio:
Mike Mailman – Mike has an extensive history with indoor cultivation. A medical cannabis patient advocate and patient himself 15+ years. His mission as Cannabis & Tomato knowledge keeper, may be summed up in two ways: "Plants as medicine seem equally important to therapeutic effects of growing plants yourself" – Mike. "Let food be thy medicine and medicine thy food" – Hippocrates
Ryan Maione – As an educator, Ryan understands the vital role that knowledge can play in someone's decision making process. From a young age he witnessed peers using and abusing substances due to lack of proper education on what they were consuming. After experiencing medical application for Cannabis in his own life, he began educating himself and his peers. When he found application for Cannabis as a medicine, he began educating on safe consumption and advocating for legalization of the plant. He has worked for a number of years developing safe methods and standardized practices for edible consumption and production. Ryan continues to play a vital role in educating others about safe consumption and understanding what they put in their bodies and how it can affect overall health.
Paul Martin -Paul (The Green Beaver/Golden Tree), a registered nurse specializing in Palliative Care and End of Life Symptom management. He is also an avid gardener with a passionate focus on Cannabis over the last 18 years. Having grown cannabis in a vast array of practices, Paul now focuses on, educates and promotes, organic/probiotic & sustainable cannabis production! If you want to get him talking, ask about living soil, microbes and other wonders our roots enjoy. Paul carries many titles as a cannabis advocate, preservationist, breeder and educator. He's also a contributor to and educator for a new program at Red River College called: Cannabis 101. Paul uses cannabis as a medicine, in fact, it saved his life!
Rebecca Sokol – Rebecca currently is a second-year student at Red River in the Horticulture and Greenspace management program. She has worked in horticulture since 2010 and is currently with Organic Solutions and Frosty Farm. She has been active in Cannabis since 2010 learning the art of monocropping medical plants with Frosty and has donated many hours to the Cannabis community with Unity cup. She is a firm believer that Cannabis can change lives for the better as living with C-PTSD she has used Cannabis to treat the symptoms and live a normal life. When she is not working with Cannabis, she spends her time sitting on the Charleswood Horticulture board and Communities in Bloom as ecology and sustainable practise are passions. Or growing something on her farm with her daughter and dogs.